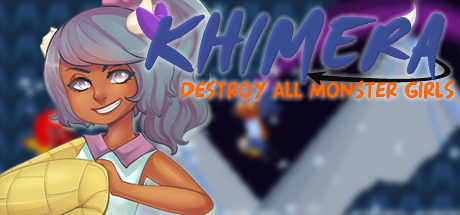 Khimera: Destroy all Monster Girls
Current Version: 4.0
About this release:
Originally released on Steam in 2016. This DRM-free itch.io version will not have the steam functionality of the original release. Aside from that, they are identical. Both this version and the Steam version pull save data from the same location so saves will transfer between the two. DLC costume is left unlocked by default. If you enjoyed the game and would like to donate, please consider buying me a coffee!
Description:
Part human, part oni, golem and harpy! The list goes on and on! Born in a lab, Chelshia the chimera is the world's first synthetic monster girl. When her monster inhabited island home is threatened by a band of looting pirates, she springs into action to save the day!
Khimera: Destroy All Monster Girls is your premiere monster girl beat-em-up platformer experience! Use Suits & Sandals' patented (not actually patented) GIANT STONE FIST technology to punch your way through hordes of monster-pirates to reclaim your home's stolen treasure.

Find upgrades, collect collectibles and solve problems with your fists! Play the game at your own pace in story mode or go for the best time in a marathon-style race mode!
24 built-in achievements offer praise for completing tasks.
Race mode lets you compete for the best time!
Xinput and direct input compatibility makes sure all your USB controllers work!
Install instructions
Download, unzip and enjoy!